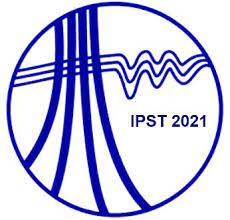 IPST 2021: International Conference on Power Systems Transients
Date : 2021/06/07
Place : Online,
Booth number :
The 15th edition of the IPST conference, planned to take place in Belo Horizonte, Brazil, has become an on-line event.
The EMTP Alliance is sponsoring the event.
Topics of interest
Components
Transmission Lines
Cables
Surge Arresters
Electric Machines and Drives
HVDC, SVC and FACTS
Control Systems
Data
Measurements
Approximations
Verification
Simplification
Comparisons
Studies
SSR Phenomena
Temporary Overvoltages
Switching Surges
Lightning Surges
Very-Fast Transients
AC-DC Interactions
System Protection
Modeling
Modeling Decisions
Modeling Mistakes
Modeling Shortcuts
Modeling Instructions
About IPST
This biennial event offers a platform for the exchange of scientific and technical information related to electromagnetic transients in electric power systems. Contributors are sought on all topics related to the study of transient phenomena in electric energy systems. This includes, but is not limited to, computer simulations, transient network analyzer studies, and field measurements.