ABOUT THE CONFERENCE
Following the great success of the 2020 User Conference, we are happy to announce that the 2021 EMTP® User Conference will be VIRTUAL and accessible WORLDWIDE.
The event will take place virtually between August 31st and September 7th, 2021 with three to four presentations a day.
Two themes will be covered during the conference:
Inverter-based resources (IBR): analysis for renewables and HVDC
Electromagnetic Transients (EMT): traditional studies such as switching, lightning, ferroresonance,…
To know more about the program, download it.
This event brings together power system experts, software users, EMTP® developers, the EMTP® software support team and EMTP® marketing personnel.
During the EMTP® User Conference:
You can connect/interact with EMTP® users working in the industry, research centers and universities
You can share, discuss your simulation problems, and learn about EMTP® and power system transients in general
You can influence the development path of EMTP® by making propositions and presentations
You can learn on the latest EMTP® developments
You can make high-level technical presentations on power system transients
Registrations fees:
Inverter-based resources (IBR): $200
Electromagnetic Transients (EMT): $200
---
AGENDA
| | | | |
| --- | --- | --- | --- |
| 05:00 am | 08:00 am | 02:00 pm | 05:30 pm |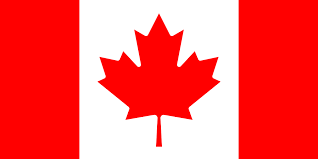 Conference Introduction & EMTP Development roadmap
Jean Mahseredjian, PGSTech
Coming soon
| | | | |
| --- | --- | --- | --- |
| 01:00 am | 04:00 am | 10:00 am | 01:30 pm |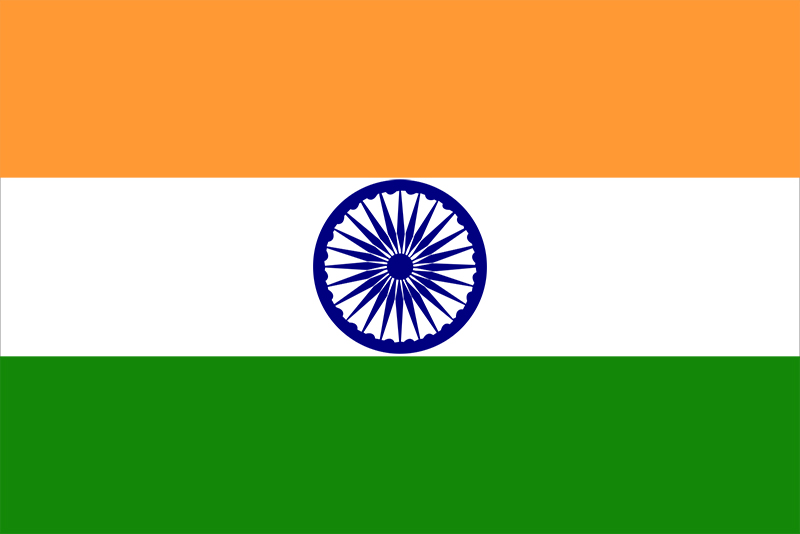 A case study of optimization of Neutral Grounding Reactor Parameters
Mr. Umesh Sen, Power Grid
In EHV power transmission system, SLG (single line to ground) faults are very frequent in nature. These faults are generally temporary in nature however it may lead to system stability and reliability issues. To take care of these aspects, auto reclosing technique is adopted. Various schemes are available to make successful auto reclosing like Modified Selective Switched Four-legged Reactor Scheme, Transmission Lines with Four-legged Reactor Bank, High Speed Earth Switch Scheme (HSES), and Hybrid Single-phase Scheme. For continuously transposed line generally four legged reactors are preferred to be employed in EHV lines. Shunt reactor's neutral is grounded with a suitable reactor which is named as neutral grounding reactor (NGR).
Presentation covers methodology to arrive the optimize value of 765kV EHVAC system and discussed the NGR behaviour w.r.t variation of different system parameters likes degree of reactive compensation, line length, fault location, power flow and bus capacity. Also highlights the insulation coordination of NGR and suggested the design parameter of 765kV NGR. Further, a brief about the facility available at Powergrid Advanced Research and Technology Centre (PARTeC) like dynamic functional type test of IEDs, HVDC control Replica setup, STATCOM replica setup.
| | | | |
| --- | --- | --- | --- |
| 02:00 am | 05:00 am | 11:00 am | 02:30 pm |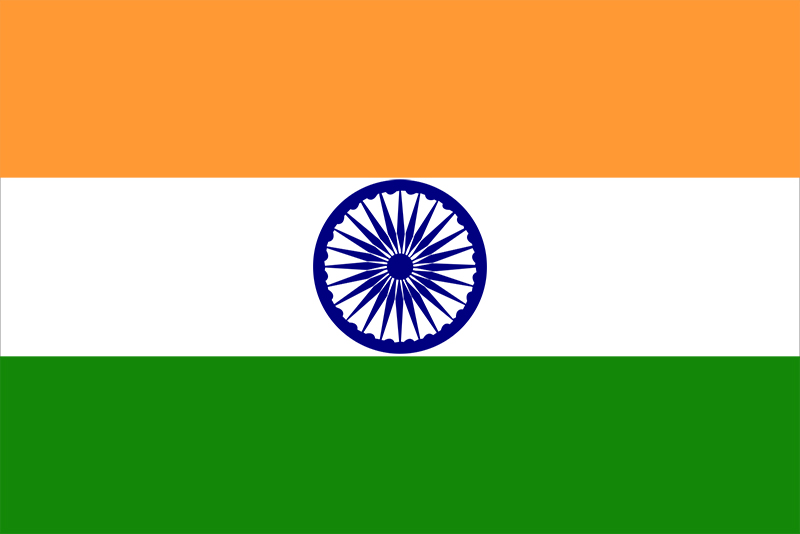 VFTO induced TGPR analysis for 400kV GIS Substation
Mr. N.K. Nathan , KNR Engineers Pvt. Ltd.
Transient enclosure voltage (TEV) also known as Transient ground potential rise (TGPR) is a special case of VFTO. This phenomenon refers to short rise time, short duration high voltage transient which appear on earthed enclosure of GIS. This is mainly through the coupling of internal transients on conductor refracted to the enclosure at enclosure discontinuities such as air terminations, insulated flanges at GIS/Cable interfaces and some current transformers. Primarily disconnector switch operations are causes of VFTO and SF6-Air bushing seems to be the most significant source of TEV. Observation of sparking between grounded enclosure and support structure, failure of protective devices, inadvertent operation of relays etc are common malfunction of TEV. Despite proper grounding this phenomenon indicates presence of high potentials on GIS enclosures which raises the issue of equipment protection, migration of these transients to adjacent equipment and shock hazards.
TEV in 400kV GIS substation due to "disconnector switch operation" was studied and simulations performed for GIS model with the equivalent resistance of ground grid, resistance and inductance of grounding strip using EMTP. The presentation summarizes the results of study needed for a 400kV GIS substation in India to ascertain VFTO induced TGPR level. The study was carried out by modeling all GIS equipment, enclosure in EMTP and careful consideration of grounding system model. The results of the study were analyzed to decide on the requirement of mitigation methods to ensure the permissible level of TEV.
| | | | |
| --- | --- | --- | --- |
| 03:00 am | 06:00 am | 12:00 pm | 03:30 pm |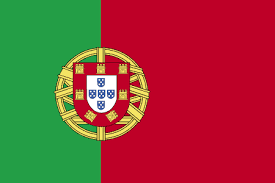 Real case of a resonance in a Power Plant
Andreia Leiria, EDP
Coming soon
| | | | |
| --- | --- | --- | --- |
| 05:00 am | 08:00 am | 02:00 pm | 05:30 pm |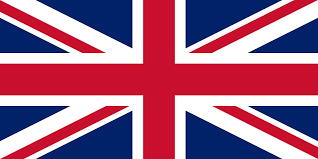 Design and Performance Assessment of Harmonic Filters Using EMTP
Davor Vujatovic, Vanda
In order to permit access to a public electricity network, a network operator will impose compliance with certain technical requirements, which must be met by the potential network user seeking the connection to the network.
These technical requirements are typically quite extensive and detailed and generally include requirements for compliance with power quality standards, including harmonic distortion standards. As a result of the requirement to comply with harmonic distortion standards and the requirements therein, it is sometimes necessary to provide harmonic filtering in order to ensure the public network will remain within the required harmonic distortion limits under all normal operating conditions.
This presentation gives a study case for a connection to a 400kV network which required design and installation of a number of filters in order to ensure compliance with the harmonic distortion limits on the public network.
As part of the assessment and design process, a number of studies was undertaken in order to ensure all aspects of the filter system design perform as required, under all operating conditions. These studies included:
• harmonic propagation and distortion calculations,
• filter configuration and optimisation studies,
• filter loading studies,
• filter transient studies,
• filter protection studies.
The tool used in the assessments was EMTP. The presentation will demonstrate certain aspects of the EMTP capability and use in steady state and electromagnetic transient studies applied to the filter system design, validation and compliance studies.
| | | | |
| --- | --- | --- | --- |
| 06:00 am | 09:00 am | 03:00 pm | 06:30 pm |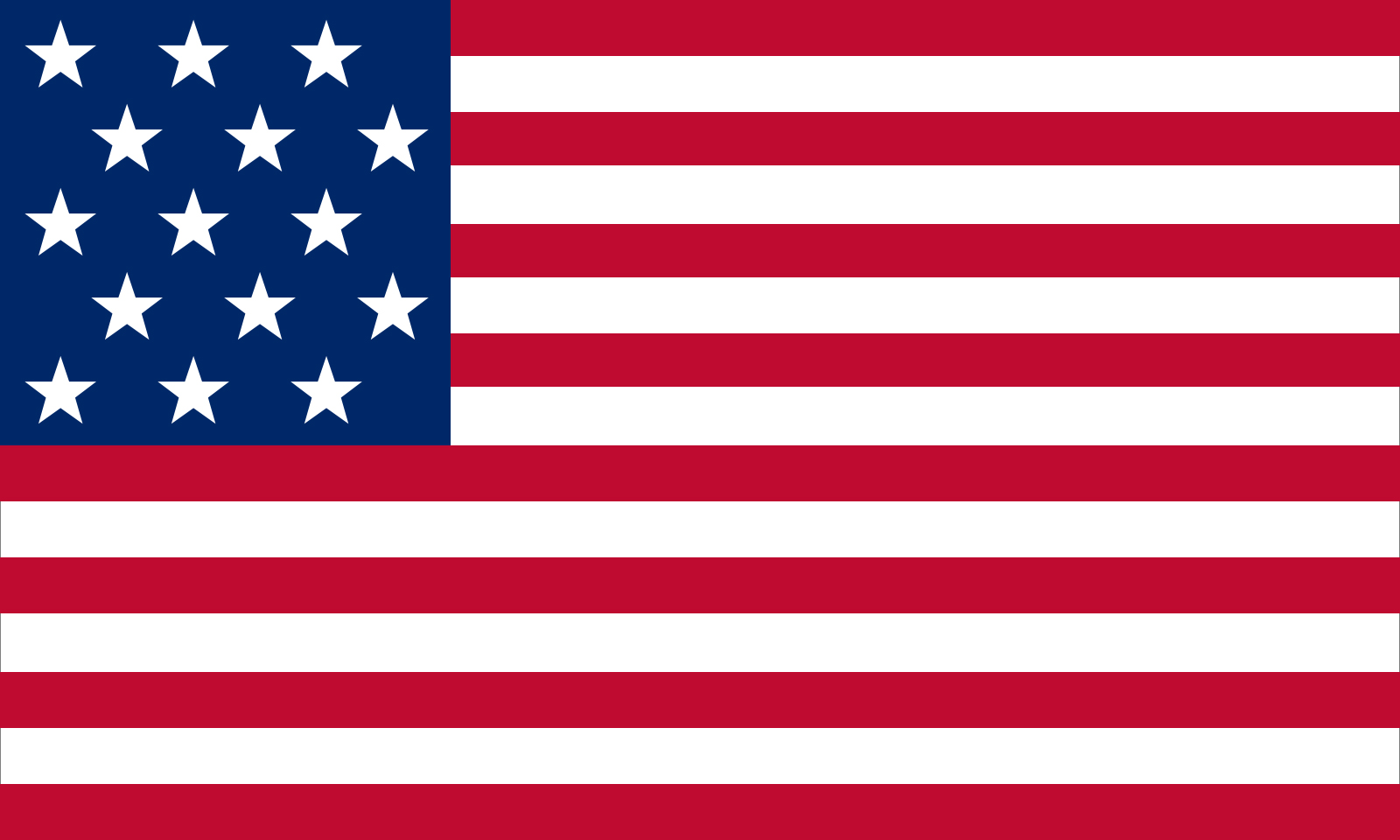 Traveling-wave fault locator model development using EMTP
Dr. Milton Quinteros & Thomas Field, Entergy Services, Inc. & Toby Russell & Dr. Prashanna Bhattarai, Louisiana Tech
This presentation briefly discusses the development of a computer model of a traveling-wave based fault locator using EMTP, as well as simulation results using the developed model. Specifically, the block discussed in this presentation is based on the double-ended method of fault location. Traveling wave extraction from raw waveforms and the time-of-arrival estimation using appropriate signal processing techniques are also briefly discussed. Simulation results using the fault locator model in a transmission system model are shown, and comparison of results with the fault locator of an actual traveling-wave relay are presented as well.
| | | | |
| --- | --- | --- | --- |
| 07:00 am | 10:00 am | 04:00 pm | 07:30 pm |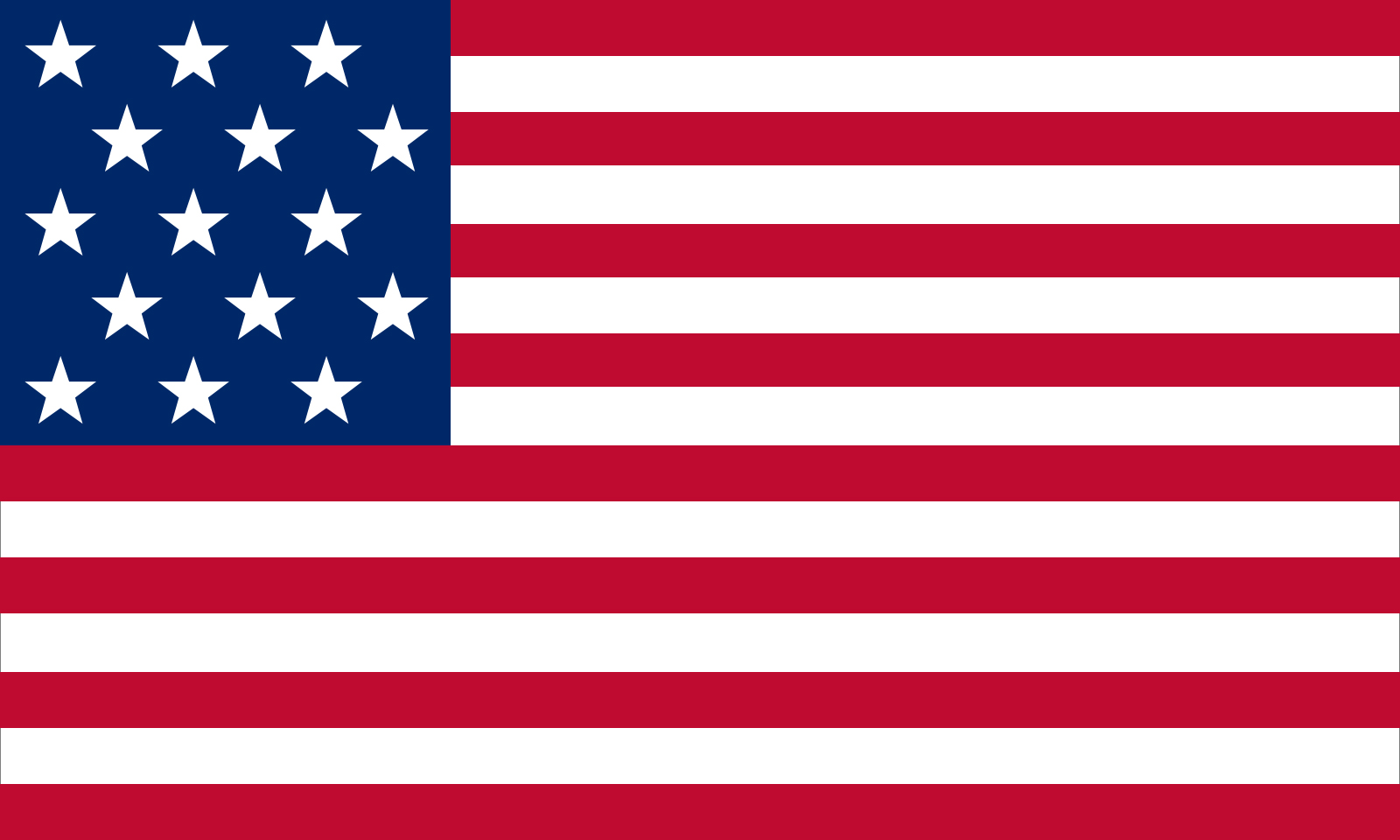 Modular Multilevel Matrix Converters for Low Frequency AC Transmission
Rafael Castillo Sierra , WEMPEC (University of Wisconsin – Madison)
This presentation briefly discusses the development of a computer model of a traveling-wave based fault locator using EMTP, as well as simulation results using the developed model. Specifically, the block discussed in this presentation is based on the double-ended method of fault location. Traveling wave extraction from raw waveforms and the time-of-arrival estimation using appropriate signal processing techniques are also briefly discussed. Simulation results using the fault locator model in a transmission system model are shown, and comparison of results with the fault locator of an actual traveling-wave relay are presented as well.
| | | | |
| --- | --- | --- | --- |
| 01:00 am | 04:00 am | 10:00 am | 01:30 pm |

From FEMM to EMTP cable data – how to use FEMM to compute the power cable parameters
Frédéric Colas, L2EP (LILLE Arts & Metiers / Centrale)
In the context of the simulation of an electrical network, different models of lines / cables are available. Among these, we can cite the PI models, the frequency dependent models (FD-Line) or the models called Wideband. This last type of modeling is considered in the power system community as a sufficiently precise model to simulate the behavior of the cable under non-symmetrical faults and more particularly in the case of underground or submarine cables. However, the parameters of this type of model are generally still calculated from a standard geometry. In this presentation, a methodology to obtain, from the software FEMM, the cable data parameters needed for EMTP will be presented. This methodology allows to easily obtain the correct parameters from specific cable geometry.
| | | | |
| --- | --- | --- | --- |
| 02:00 am | 05:00 am | 11:00 am | 02:30 pm |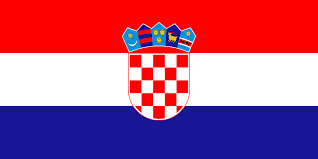 Measurement and EMTP simulation of ferroresonance phenomenon
Pr. Ivo Uglesic , FER
Ferroresonance is difficult to predict because its occurrence in the power system depends on several parameters, some of which are unknown (parasitic capacities). In addition, measuring electrical conditions during high voltage ferroresonance is very difficult to achieve. In order to check the possibilities of numerical calculations of ferroresonance, the ferroresonant circuit was made as a low voltage circuit in which all parameters were known. Measurement of ferroresonant current and voltages in a single-phase low voltage circuit will be described. The system consists of an AC voltage source, a capacitor, a switch and the single-phase transformer. These electrical elements are connected in series. The magnetic flux-current points of the magnetization curve of the transformer was experimentally obtained and used in the simulation. When the switch closes, ferroresonance takes place since all conditions were met for its occurrence. The waveforms of the transformer current and the voltage at the transformer terminals were measured after switch closing. During the ferroresonance, transformer voltage and current reach relatively high values. At the beginning of the ferroresonance (during its transient part), the voltage of the transformer reaches values that are about two times higher in amplitude than the amplitude of the AC source. The primary side of the transformer was modelled with a series connection of the ohmic resistance and leakage inductance. The core was modelled with a parallel connection of the ohmic resistance and nonlinear inductance. The ohmic resistance represents the core losses while the nonlinear inductance models the magnetizing characteristic of the transformer. A comparison between simulated and experimentally obtained results shows that EMTP successfully simulates the ferroresonance phenomenon for this specific electrical system as simulated results are in a good agreement with the measured results.
| | | | |
| --- | --- | --- | --- |
| 03:00 am | 06:00 am | 12:00 pm | 03:30 pm |

Simulation of Inductive Electromagnetic Interference Caused by an HVDC Underground Cable Link on a Nearby Railway System
Theofilos Papadopoulos, DUTH
Scope of the presentation is to present results regarding inductive electromagnetic interference (EMI) between a real HVDC link and the nearby communication cables of a railway system under pole-to-ground fault conditions. Τhe HVDC and the railway system route in parallel at a part of the onshore section of the HVDC link. The inductive EMI on the communication cable arises from magnetic field variation of the high-frequency components contained in the transient response of the fault current, excited by the HVDC link. Consequently, it is expected that no inductive EMI will occur by the DC current in the case of the HVDC system normal operation (steady-state) either in bipolar or monopolar (current return though the electrode) mode. The induced transient voltages and currents are calculated using the Electromagnetic Transients Program (EMTP-RV).
| | | | |
| --- | --- | --- | --- |
| 05:00 am | 08:00 am | 02:00 pm | 05:30 pm |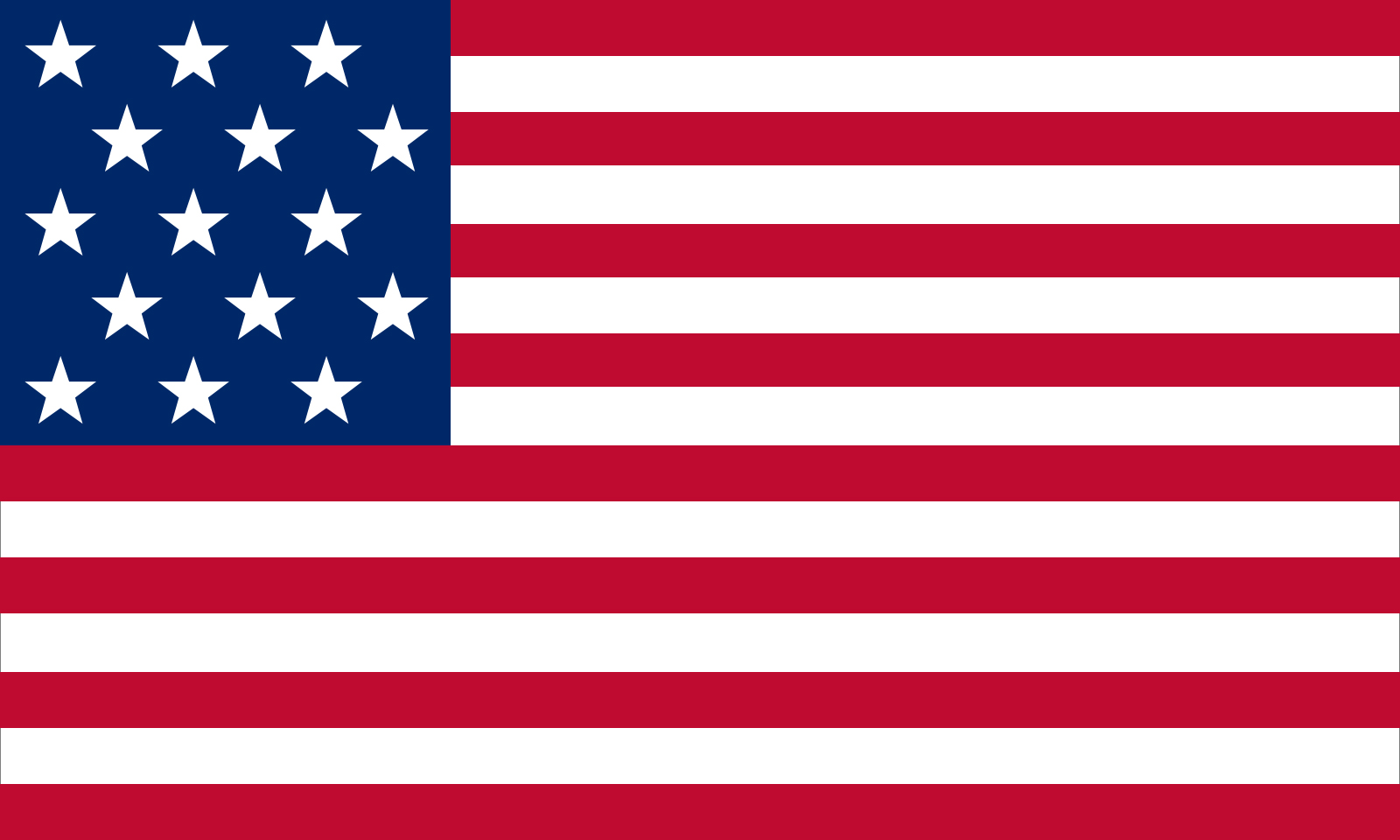 Ground Fault Overvoltage with Inverter-Based Distributed Energy Resources – Modeling & Simulation Requirements
Aboutaleb Haddadi, Electric Power Research Institute (EPRI)
| | | | |
| --- | --- | --- | --- |
| 06:00 am | 09:00 am | 03:00 pm | 06:30 pm |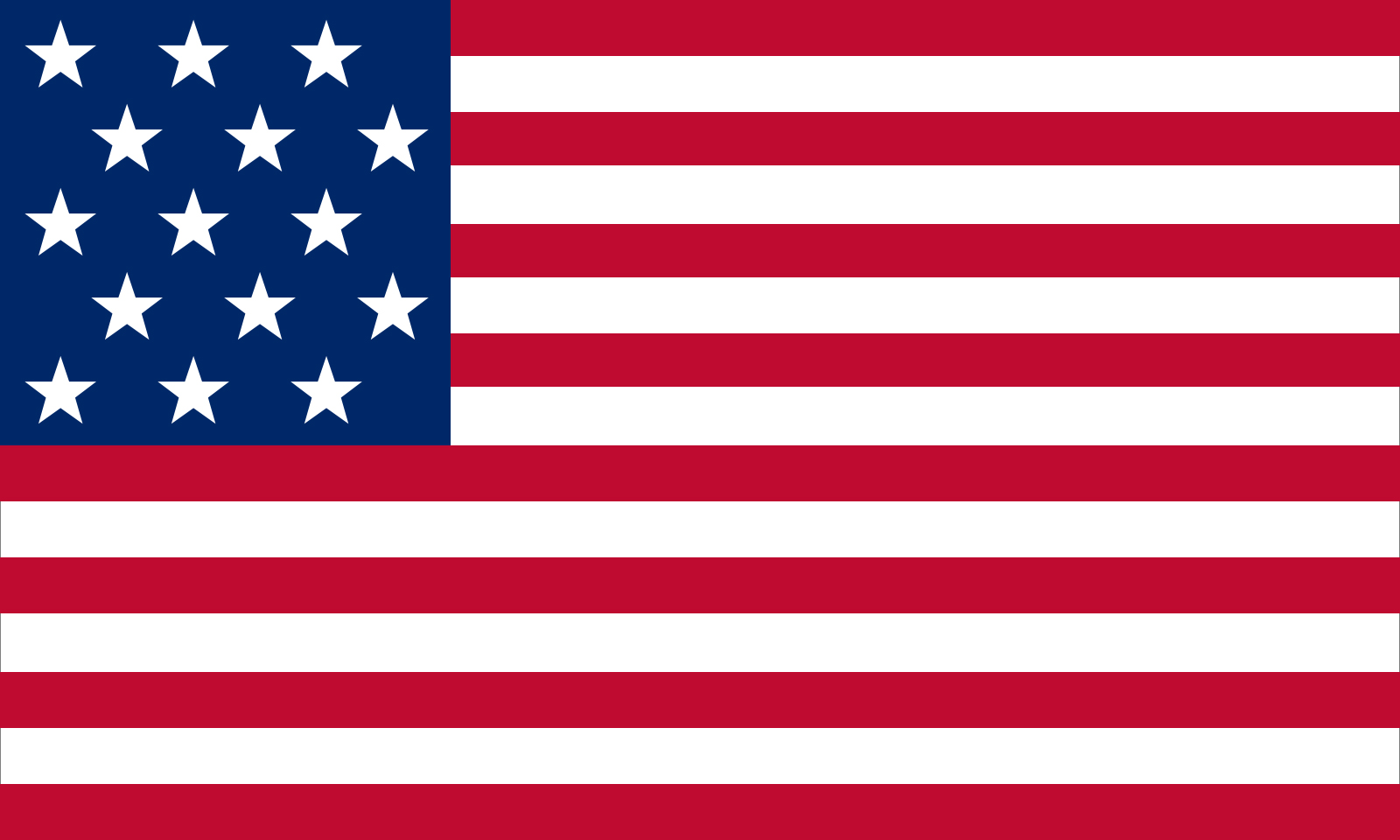 Optimization of control parameters of grid-connected PV system in EMTP using particle swarm optimization
Bikrant Poudel, University of New Orleans
It is observed that the controller gain parameters of the PV model have a significant impact on the PV plant's response during the fault recovery and the PV plant's interaction with the rest of the system in general. Manual tuning of the PV park parameter considering multiple fault and contingency scenarios is a time-consuming task and might even be impossible. Optimization techniques such as particle swarm optimization (PSO) can be used to optimize the gain parameters considering fault/ contingency scenarios. The presentation will talk about the implementation of PSO in EMTP-RV using javascript to optimize PV park controller gain parameters.
| | | | |
| --- | --- | --- | --- |
| 07:00 am | 10:00 am | 04:00 pm | 07:30 pm |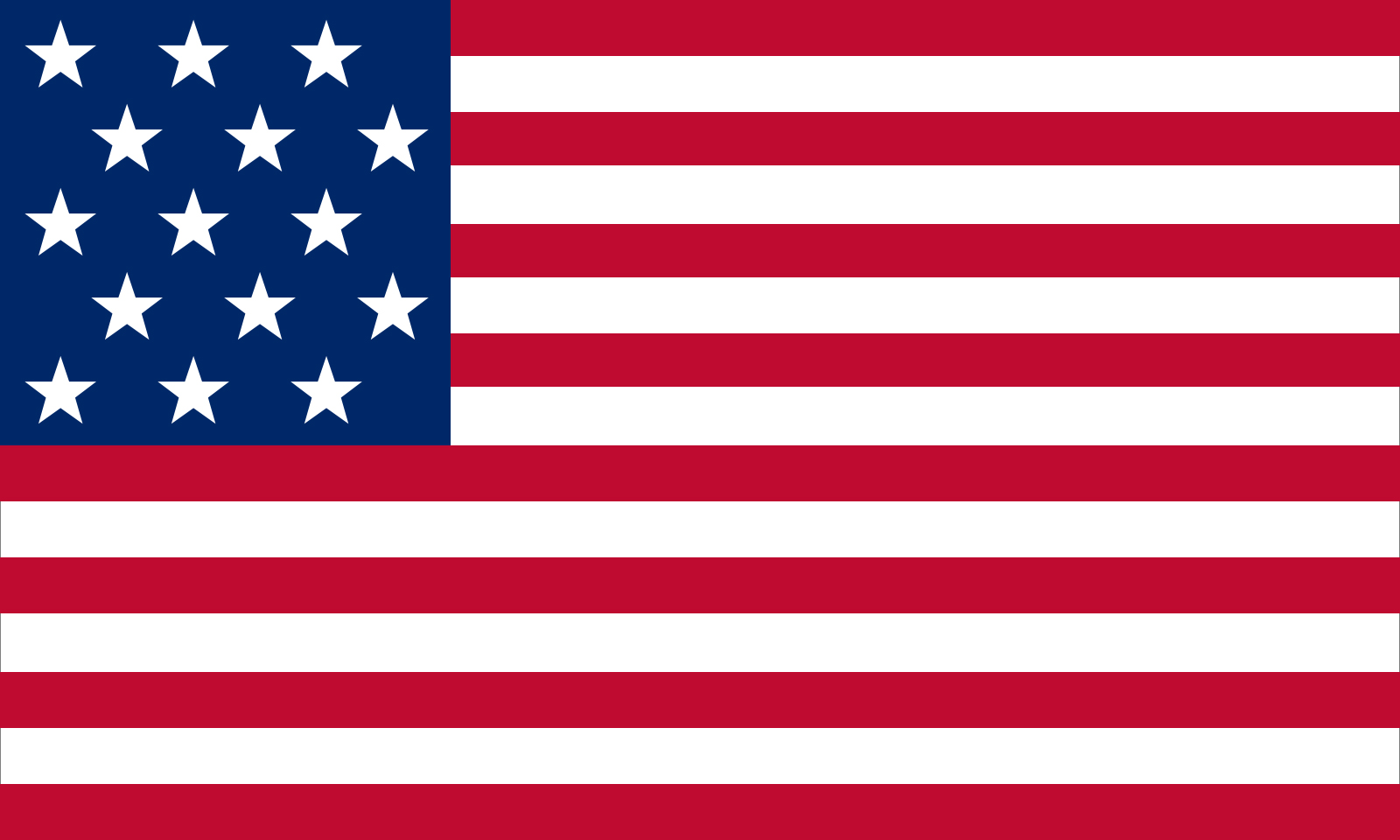 Developing a Manufacturer Black Box STATCOM Model in EMTP
Tim Freiberg, AMSC
This presentation goes over the development of a black box STATCOM model in EMTP, using manufacturer source code, and benchmarking of the model performance.
| | | | |
| --- | --- | --- | --- |
| 01:00 am | 04:00 am | 10:00 am | 1:30 pm |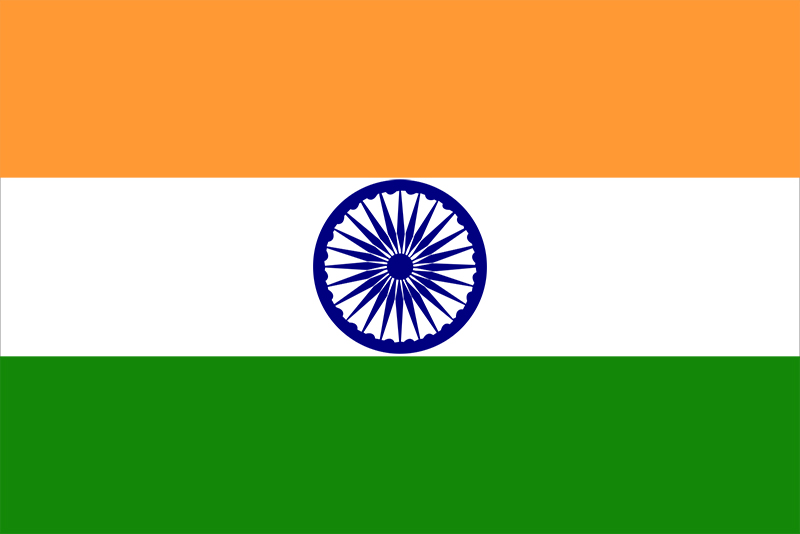 A Novel Non-Iterative Fault Location Algorithm for Transmission Line With Unsynchronized Terminal Using EMTP
Dr. Sanjoy Kumar Parida, Indian Institute of Technology, Patna
This letter presents a novel non-iterative impedance based two-terminal fault location algorithm with unsynchronized terminals. The novelty of this method lies in the fact that it is non-iterative, does not require signal alignment, are independent of fault classification, suitable for both transposed and untransposed lines with distributed line model. Several results of simulations on standard and practical data of Power Grid Corporation of India Limited (PGCIL) are presented. The test results verifies the validity and accuracy of the developed fault location algorithm.
| | | | |
| --- | --- | --- | --- |
| 02:00 am | 05:00 am | 11:00 am | 2:30 pm |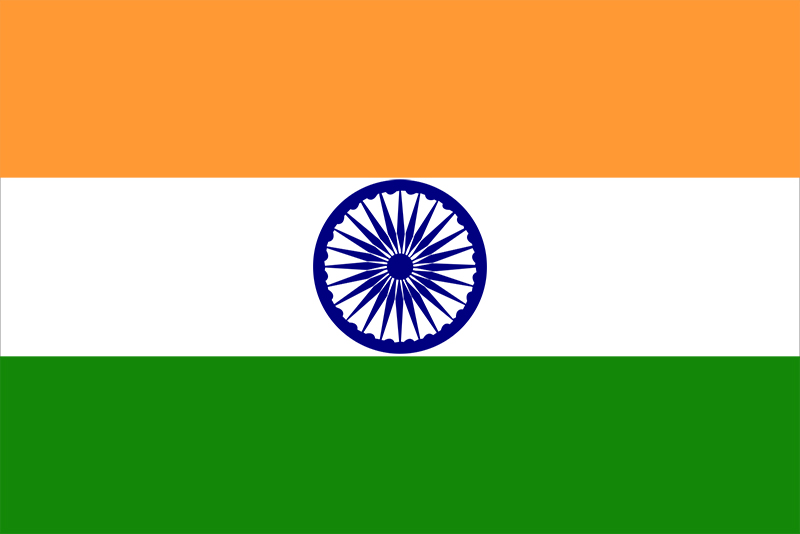 Ground fault detection and Feeder protection of 2x25kV Railway Traction System
Mr. Suyash Kulkarni & Mr. Suved M. Pakade, Ashida Electronics Pvt. Ltd.
In a new 2X25 kV System, Scott transformer is used as a traction transformer and to supply the power to the railway traction system. It is protected using the percentage differential relay. However, region from the low voltage side of the Scott transformer to the first autotransformer is unprotected at the field and to protect the system during fault on this region is very important. Thus, development of protection scheme is required. Herein, we modeled 2X25kV traction system in EMTP, simulate faults and developed a specific relationship to provide the protection for this scheme. We have taken the current input from feeder current transformers and observed its current during the faults. This performance of this scheme is verified using EMTP. Further, impedance to distance ratio is non-linear due to the autotransformer between catenary, rail and feeders in 2x25kV railway traction system. To observe this behavior as per field details and provide the accurate relay setting, we simulate the faults over the length of protected line in EMTP and field test are carried out. In the event of a fault on unprotected region and on the protected line, trip occurs and relay recorded fault details at the field.
| | | | |
| --- | --- | --- | --- |
| 03:00 am | 06:00 am | 12:00 pm | 03:30 pm |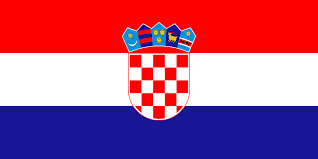 Impact of power transformer energization on relay protection operation
Pr Bozidar Filipovic-Grcici, FER
One of the main causes of the incorrect operation of transformer relay protection are inrush currents. The transient inrush current occurs when energizing the unloaded transformer, and it is a consequence of the transformer core saturation. This paper presents analysis of transients caused by energization of 300 MVA three-phase autotransformer with stabilizing winding and voltage ratios 400/115/10,47 kV. Using the PAMSUITE Toolbox in EMTP, many simulations were performed to show the impact of model's parameters on the amplitude and duration of inrush currents as well as the probability of 2nd harmonic differential current amplitude occurrence. Simulation results show that controlled switching reduces inrush currents amplitudes and increases 2nd harmonic content in differential currents. A Protection Toolbox in EMTP was used for modelling CT saturation and operation of transformer's differential protection relay. Based on the simulation results the optimal differential protection settings were determined, and the probability of false relay protection operation was calculated.
| | | | |
| --- | --- | --- | --- |
| 05:00 am | 08:00 am | 02:00 pm | 05:30 pm |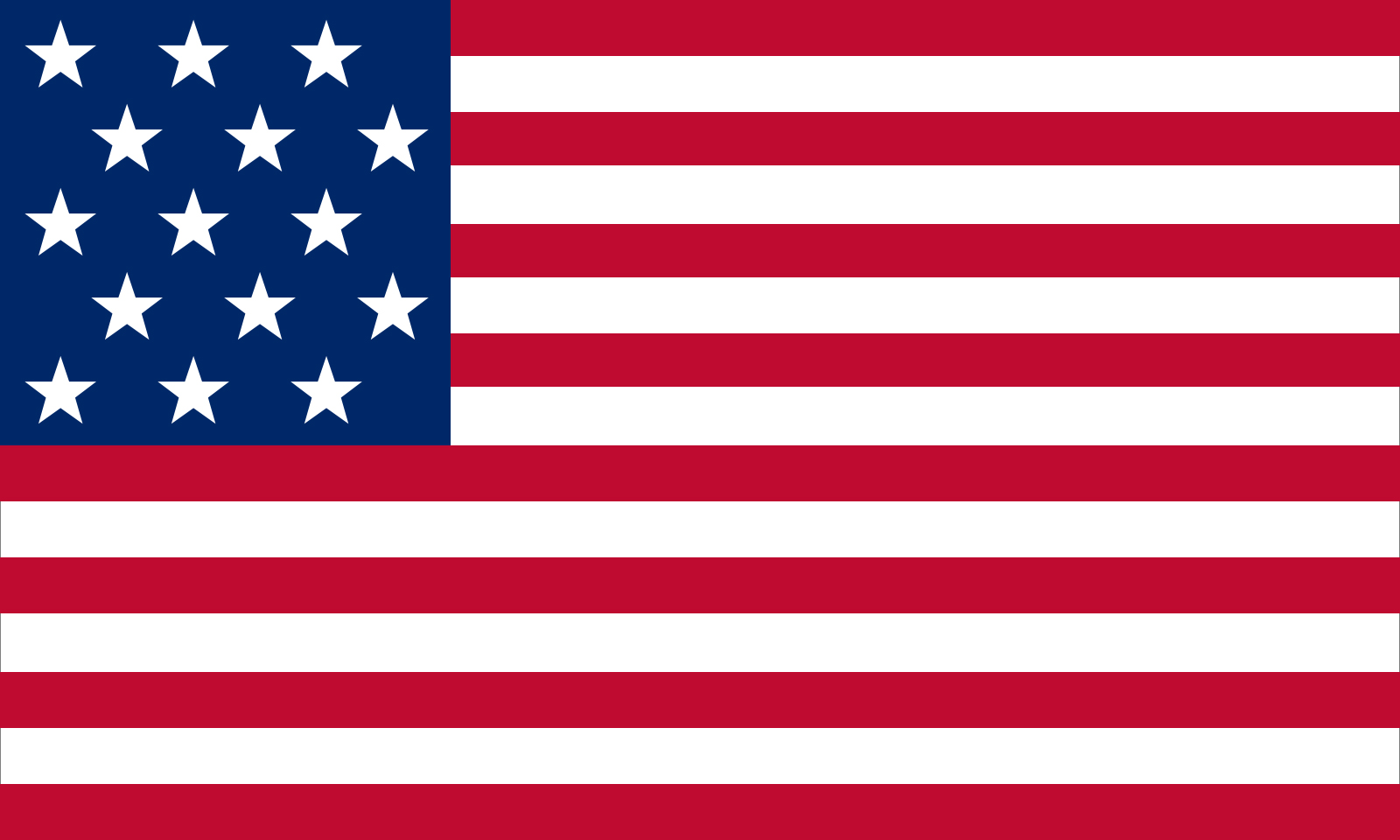 Screening Studies for Susceptibility to Sub Synchronous Control Interaction using EMTP
Dr. Romulo Bainy, University of Idaho & Jared Mraz & Normann Fischer, Schweitzer Engineering Laboratories
Sub Synchronous Control Interaction (SSCI) is can occur between type 3 wind turbines and a series capacitor. SSCI events can result in severe overvoltages that can damage equipment on the transmission system. This presentation will provide a brief history of SSCI, its impacts on the power system, and how to perform screening studies for SSCI susceptibility using EMTP… The presentation will also include a discussion of challenges encountered, and key results observed, during screening studies performed by IEEE working group J18 for an example power system. Areas of future study will also be highlighted.
| | | | |
| --- | --- | --- | --- |
| 06:00 am | 09:00 am | 03:00 pm | 06:30 pm |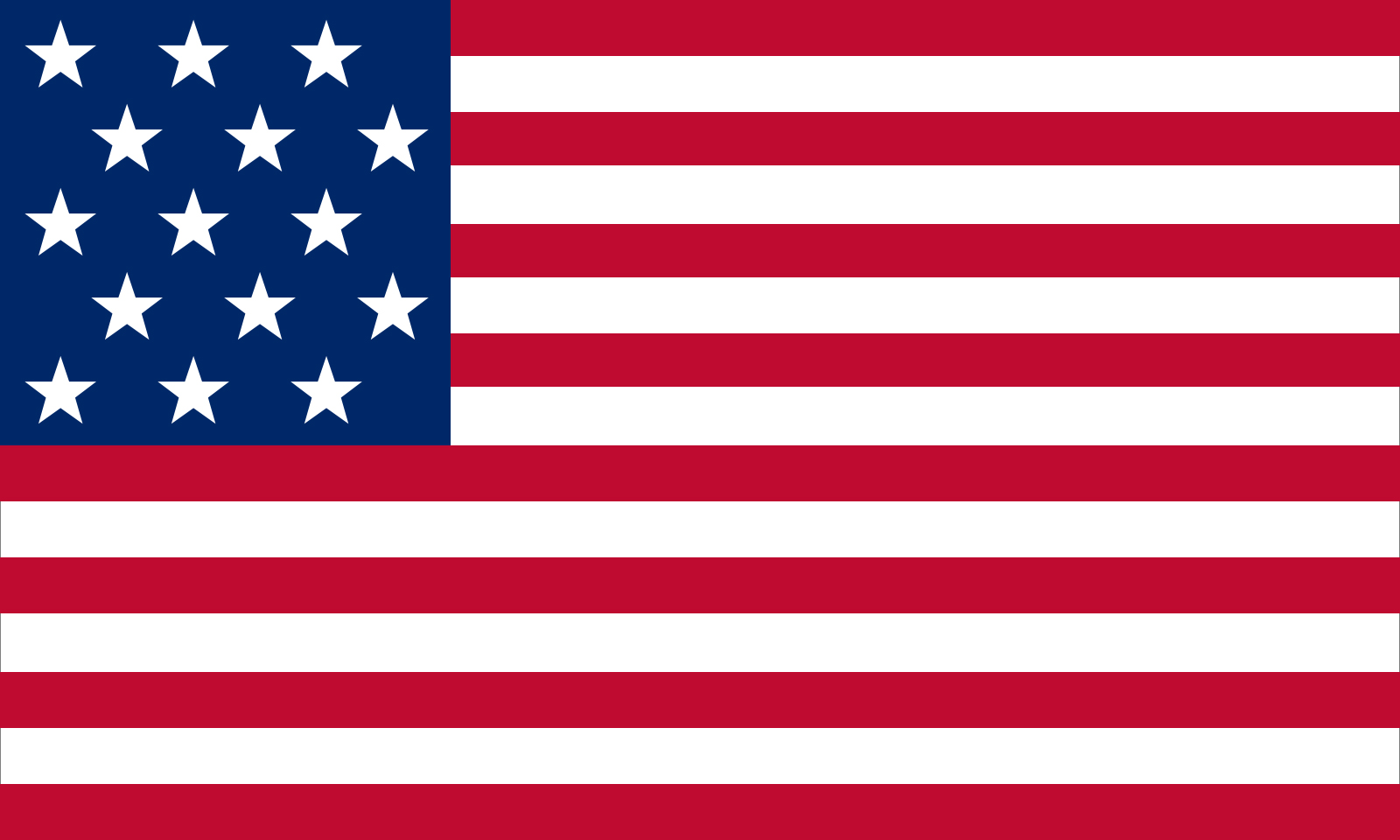 Dynamic Overvoltage conditions experienced at a PV solar power plant
Chandra Pallem, Enernex
We present the results from an investigation of the cause of dynamic overvoltage conditions experienced at a solar power plant, that resulted from energizing the PV solar plant 34.5 kV collection system feeders using a back-up diesel generator. The diesel generator unit was installed at the solar plant for emergency back-up power to the project, in case of power outage from the connecting transmission utility system. The back-up power source was provided to allow the operation of the solar power tracking system during emergency conditions. A subsequent study was performed using EMTP software program, to investigate the cause of these dynamic overvoltage conditions at the solar power plant. A detailed transient model of the solar plant and the diesel generator were developed using EMTP. The EMTP simulations were useful in replicating the overvoltage event measurement recordings from the site, and the simulation results from the study, concluded that the diesel generator did not have sufficient capability to pick up capacitive loads and therefore, the unit was unable to control the overvoltage conditions which led to the overvoltage event that caused equipment damage to the PV inverters and their auxiliary systems. The study evaluated various solution alternatives and mitigation strategies to reduce these dynamic overvoltages to acceptable conditions.
| | | | |
| --- | --- | --- | --- |
| 07:00 am | 10:00 am | 04:00 pm | 07:30 pm |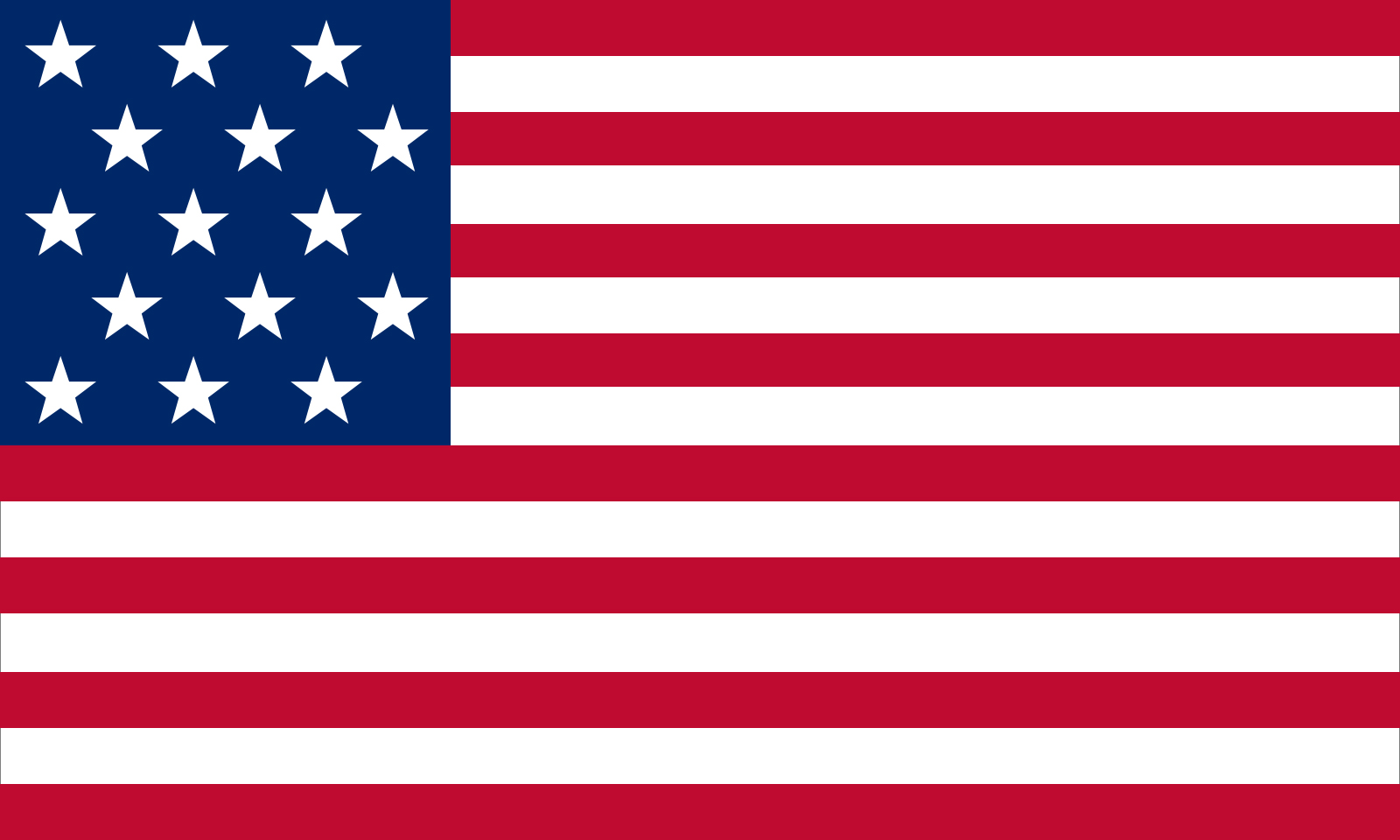 EMTP in Transmission Planning Research
Bob Arritt, Electric Power Research Institute (EPRI)
The initiation of inverter-based generation (IBG), has been changing the characteristics of the grid. The addition of non-traditional generation sources gives rise to several grid concerns, such as reduced short-circuit fault current capacity and system inertia as well as ineffective voltage regulation. Because of this – the use of EMT studies has been becoming more common to accommodate special studies. This presentation will just highlight a few examples of the use of EMTP in transmission level planning research.
| | | | |
| --- | --- | --- | --- |
| 02:00 am | 05:00 am | 11:00 am | 02:30 pm |

Coming soon
Stefano Vitali, ABB Italy
Coming soon
| | | | |
| --- | --- | --- | --- |
| 03:00 am | 06:00 am | 12:00 pm | 03:30 pm |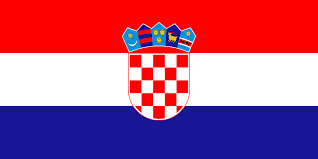 Coming soon
Goran Levacic, HOPS
Coming soon
| | | | |
| --- | --- | --- | --- |
| 05:00 am | 08:00 am | 02:00 pm | 05:30 pm |

Coming soon
Asia Codino, Streamer
Coming soon
| | | | |
| --- | --- | --- | --- |
| 06:00 am | 09:00 pm | 03:00 pm | 06:30 pm |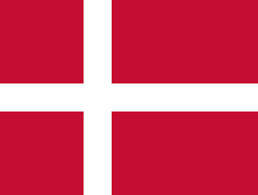 Induced voltage study
Rohit Kunte, MidAmerican Energy
MidAmerican Energy has conducted studies at some locations on our system to identify voltages that are induced due to lines on the same structures. For example, MidAmerican added a new 161 kV line from substation D to substation E (not shown) through substation C. The line is mostly single circuit except between substations B and C where a second 161 kV line was added on the structures. There is also an existing 13.2 kV underbuilt distribution circuit on the structures between substations A to C. The induced voltage study was performed to get an understanding on the level of voltages that may be expected when the 161 kV line from substation A to substation C is out of service, but the 161 kV line from substation D to substation C is in service and vice versa. The analysis provided very useful information on the level of induced voltages that may be expected on the 13 kV distribution feeder and helped MidAmerican to develop mitigation measures.
| | | | |
| --- | --- | --- | --- |
| 07:00 am | 10:00 pm | 04:00 pm | 07:30 pm |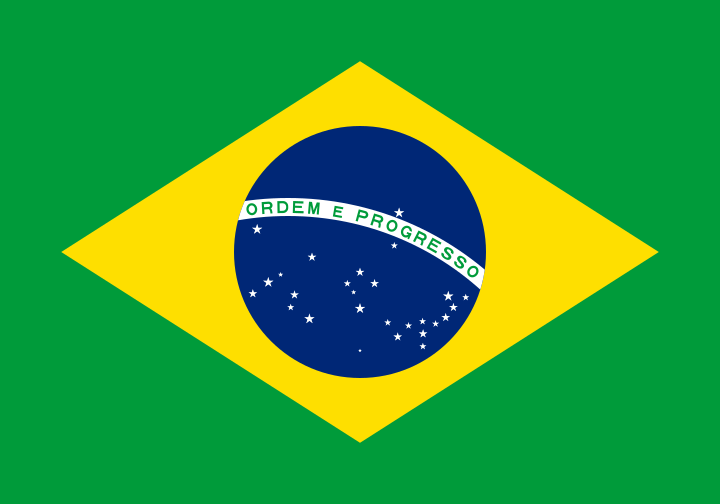 Coming soon
Luiz Felipe Ribeiro Barrozo Toledo, Lactec
| | | | |
| --- | --- | --- | --- |
| 01:00 am | 04:00 am | 10:00 am | 01:30 pm |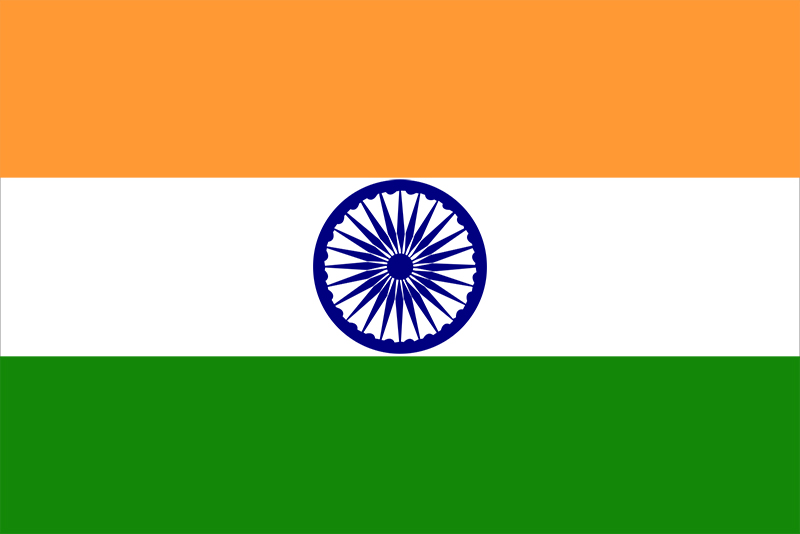 Reactive Power Energy Management, Analysis of Reactive Power Consumption in Solar Power Plant and provide solution for its mitigation technique using EMTP
Neeraj Patel, Adani Power
For any Power Plant, it is aimed to have maximum Energy Generation and yielding for the Power Output. Solar power plant comprises PV cells, framing array by connecting with each solar panel and then connected with step-up transformer (Inductive element) by cable network (capacitance formed). The energy generated by PV cells are being converted by Solar inverters (Power electronics) and operated at almost Unity Power Factor.
It has been observed that with export of Active energy and increasing output, there is also import of Reactive energy varying with solar generation. The Tariff charges are involved and applicable for Reactive Power Consumption in said solar power plant. Active energy also imported during evening and night hours in absence of solar generation to run critical equipments and trend between active and reactive energy has been observed vice versa.
As per the State Tariff regulations, beneficiary must pay/gets paid for reactive power drawl/supply which is decided and bounded by the system voltage limit (e.g. 97% to 103% of Rated system voltage).

Considering varying MVAR absorption phenomena associated with active power generation and effect of supply voltage, it has been decided to study and model solar generation in EMTP. Different cases have been simulated in EMTP software. Major sources consume Reactive Power identified from modelling and matched observation with actual recorded data. Mitigation technique for reactive power compensation has been studied and modelled. Rating for reactive power compensation source has been validated. Switching phenomena associated with reactive power compensation technique along with voltage profile at different points has also been studied and appropriate rating for switching devices/switchgear has been suggested.
Detail study and simulation results will be shared in presentation
| | | | |
| --- | --- | --- | --- |
| 02:00 am | 05:00 am | 11:00 am | 02:30 pm |

Response of overhead lines to direct lightning strikes: assessment of the lightning electromagnetic pulse (LEMP) effects
Carlo Alberto Nucci, University of Bologna
In the usual practice, the evaluation of the overvoltages due to direct lightning strikes to overhead power line conductors is focused on the representation of the effects of the lightning current injection, whilst the effects of the coupling between the conductors and the lightning electromagnetic pulse (LEMP) is disregarded. Motivated by recent results obtained for the case of a medium voltage line configuration with a shield wire, this extends the analysis to assess the contribution of the LEMP on the lightning performance of an overhead distribution with and without periodically grounded wires and surge arresters. Moreover, the presentation deals with the LEMP effect on the occurrence probability of flashovers on different phases, which is an important information on the service continuity of networks with isolated or compensated neutral earthing. A validation of the results is obtained by comparing the overvoltages calculated by using EMTP, together with the LIOV library for the LEMP calculation, and those obtained by a three-dimensional finite difference time-domain approach.
| | | | |
| --- | --- | --- | --- |
| 03:00 am | 06:00 am | 12:00 pm | 03:30 pm |

Switching of Inductive Currents and Dimensioning of RC-Snubbers with PAMSUITE
Philipp Hackl, TU Graz
In order to control the voltage in distribution and transmission networks shunt reactors can be used for compensation of reactive power. Due to the switching of their inductive currents, unacceptable switching transient voltages might occur which can lead to damage of equipment. Furthermore, the breaker must be able to withstand the transient recovery voltage (TRV), amplit ude and rate of rise (RRRV) respectively. One possibility to mitigate these switching transients are so-called RC Snubbers. They have to be dimensioned according to the topology and the values of R and C can be optimized with the PAMSUITE tool. In this presentation the modelling and the results of the TRV due to shunt reactor switching is discussed and the mitigation with RC Snubbers with the help of PAMSUITE is shown.
<! end col-12 for agenda -->